5 Cozy Diners near New York City's Upper West Side
There's something about sliding into a booth at a neighborhood diner, warming up with coffee and chowing down on comfort food. Here's a look at some of the great diners of New York City's Upper West Side, plus one famous restaurant in Harlem we just had to include.
Viand Cafe
2130 Broadway, New York
Swing by Viand Cafe before or after a show at the nearby Beacon Theatre. The diner truly shines with its lunchtime offerings, such as the sardine sandwich. If you're more of a land lover, enjoy thickly-cut corned beef or maybe the meatloaf. The prices are a tad bit higher than the other places on our list, but with it comes with high-quality food and, as expected from any diner, generous portions. Open 7 am to midnight
Utopia
267 Amsterdam Ave., New York
For a neighborhood feel, strong coffee and and a great breakfast, Utopia on the UWS is an apt choice. It's a local favorite with a busy weekend brunch, fast service, and retro wood paneled walls from yesteryear. Open 7 am to midnight
Tom's Restaurant
2880 Broadway, New York
Cue the bassline intro. This spot made famous by its exterior shots in the show Seinfeld is actually located in Harlem, just two blocks from the Upper West Side. It might be a tourist trap, but the food is excellent and it's a comfortable place to enjoy a meal. Open 24/7 Friday and Saturday; 7 am to 1 am weekdays
French Roast
2340 Broadway, New York
With 25 years in the business, French Roast is more of an informal European café with a robust menu that's sure to please. Expect less conventional diner food such as eggplant caviar and Morcoccan salad. Old world offerings are also on the list, such as the classic croque monsieur. Open 7:30 am to midnight or later
Manhattan Diner
2532 Broadway, New York
This 21st-century diner has a streamlined menu with plates like the breakfast burger, blintzes and shish kebabs. The food is always on-point at the Manhattan Diner, and you'll definitely want to save room for dessert. Open 6 am to 1 am daily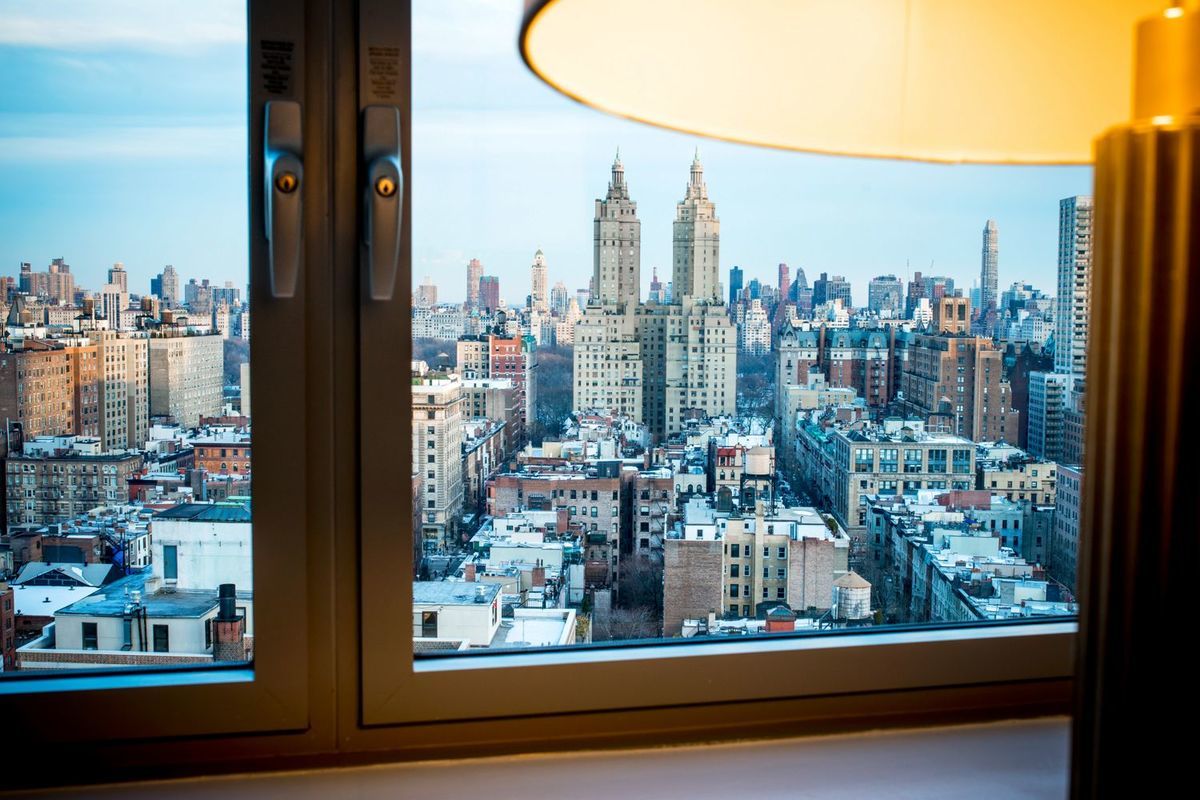 Hotel Beacon on the Upper West Side is ideal for families.
Apartment-style rooms with fully-equipped kitchenettes and spacious closets offer you and your little ones space to unwind. Plus, it's located in the Upper West Side, a laid-back, picturesque neighborhood in Manhattan. Read more about our rooms and accommodations.