A Trip to the Seaport District with Kids
The historic South Street Seaport has never looked so new. The site that was once the center of trade that connected the new world to the old has undergone drastic changes in recent years, but it's still a fun place to take the kids. Here's a look activities that will keep everybody happy.
Play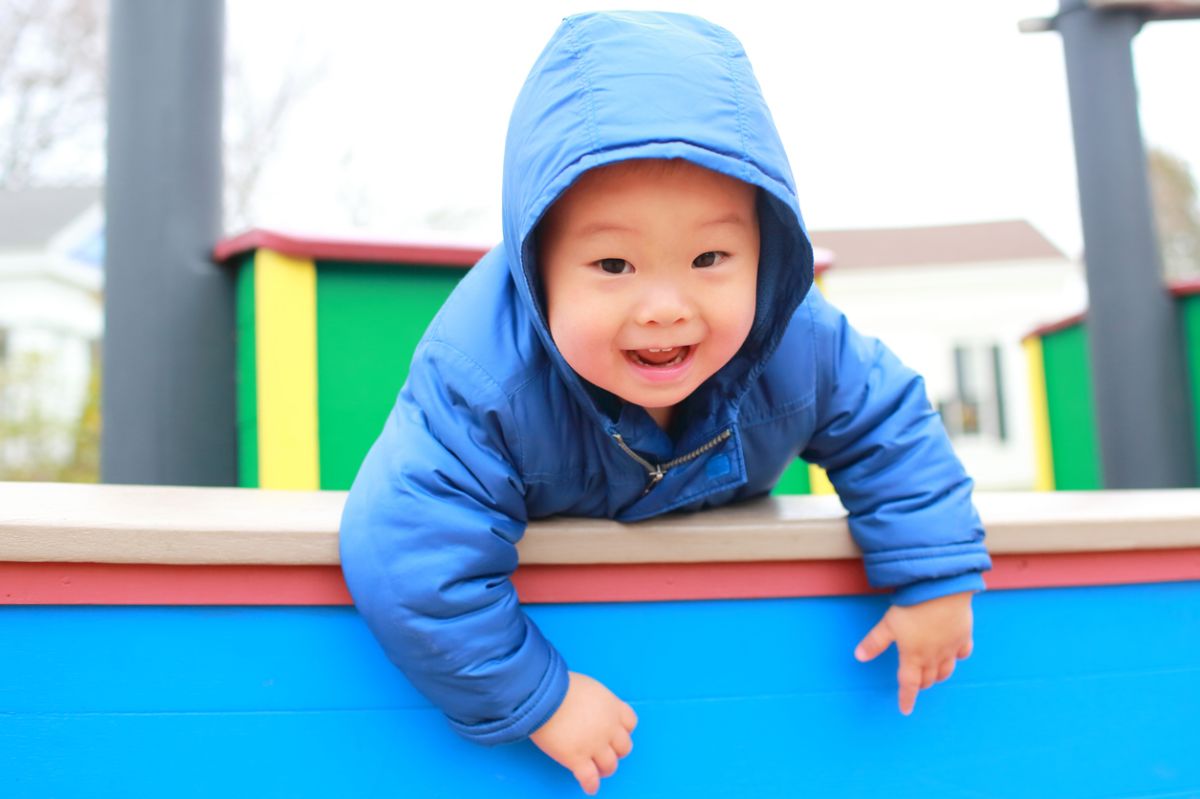 > Imagination Playground
The creation of the renowned architect David Rowland, this playground encourages unstructured free play with water features, a sandbox and giant building blocks that offer endless possibilities of creativity. Front St., New York
> Pearl Street Playground
If the crowds at Imagination Playground are daunting, younger kids will enjoy the nearby Pearl Street Playground, which has water features, swings, slides, and ample shaded areas for seating. It's fenced-in, safe, well-kept and has a calmer atmosphere for younger kids. 49 Fulton St., New York
See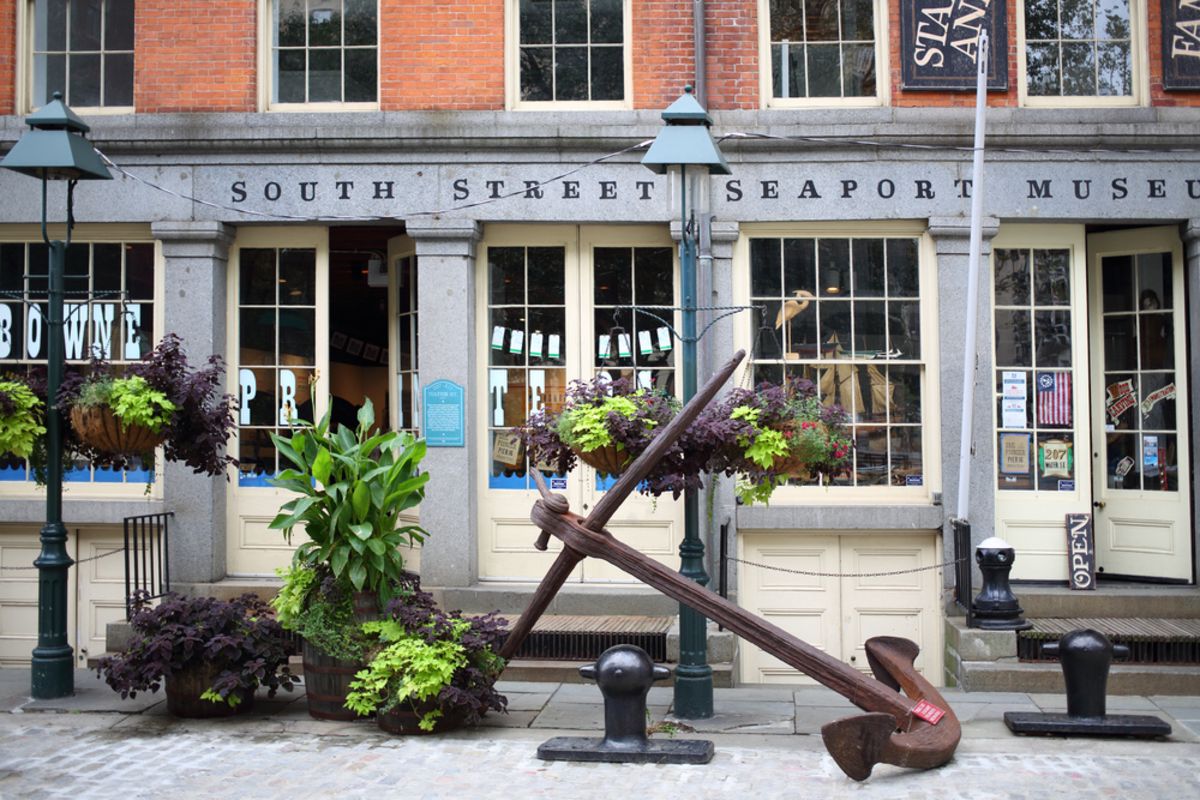 > Summer movies at the Seaport Cinema
The rooftop at Pier 17 turns into an outdoor cinema during the summer months, screening old favorites in the open air! Most films are family friendly, and themed food and cocktails are available for purchase. Best of all is it's free, but RSVP is mandatory. See what films are upcoming here. 89 South St., New York
> Ship exhibitions at the South Street Seaport Museum
The South Street Seaport Museum is broken up by different locations, which include galleries at Schermerhorn Row, a 19th-century-style print shop, and – most exciting for kids – access to two ships docked at the pier, the Wavertree and the Lightship Ambrose. For more information, refer to the Seaport Museum website. 12 Fulton St., New York
> The view from the end of the pier
Head to the end of Pier 17 for a view of the East River and the iconic Brooklyn Bridge. There are benches to take a seat, and kids will have ample room to move around and be their wild selves as you take in the scene. 89 South St., New York
Eat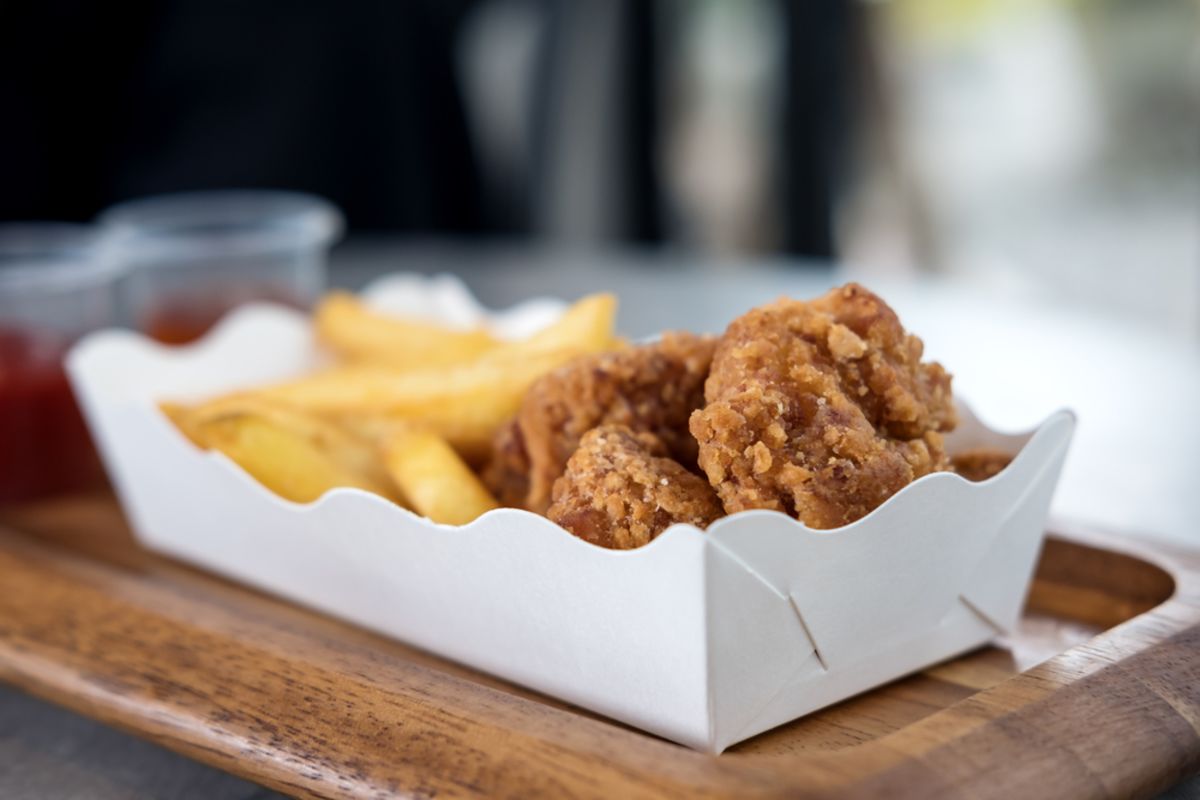 As the Seaport District grows, so will the food selection. For kid-friendly lunch picks, visit:
> Darlon's Tavern & Oyster Bar - This casual tavern is stroller-friendly and offers a kids' menu with crayons so that the kids can keep themselves distracted while you enjoy raw oysters and drink. Highchairs available. 213 Front St., New York
> Cowgirl SeaHorse - Friendly, casual Tex-Mex fare at a great price point. It's located right at the base of the Brooklyn Bridge, has eclectic nautical decorations and a menu for kids. 259 Front St., New York
If the weather's nice and you prefer to eat outdoors, check to see what food trucks are in the neighborhood with the Roaming Hunger app, which tracks NYC food trucks. You can also check the live map here. Download the app for Apple / Google Play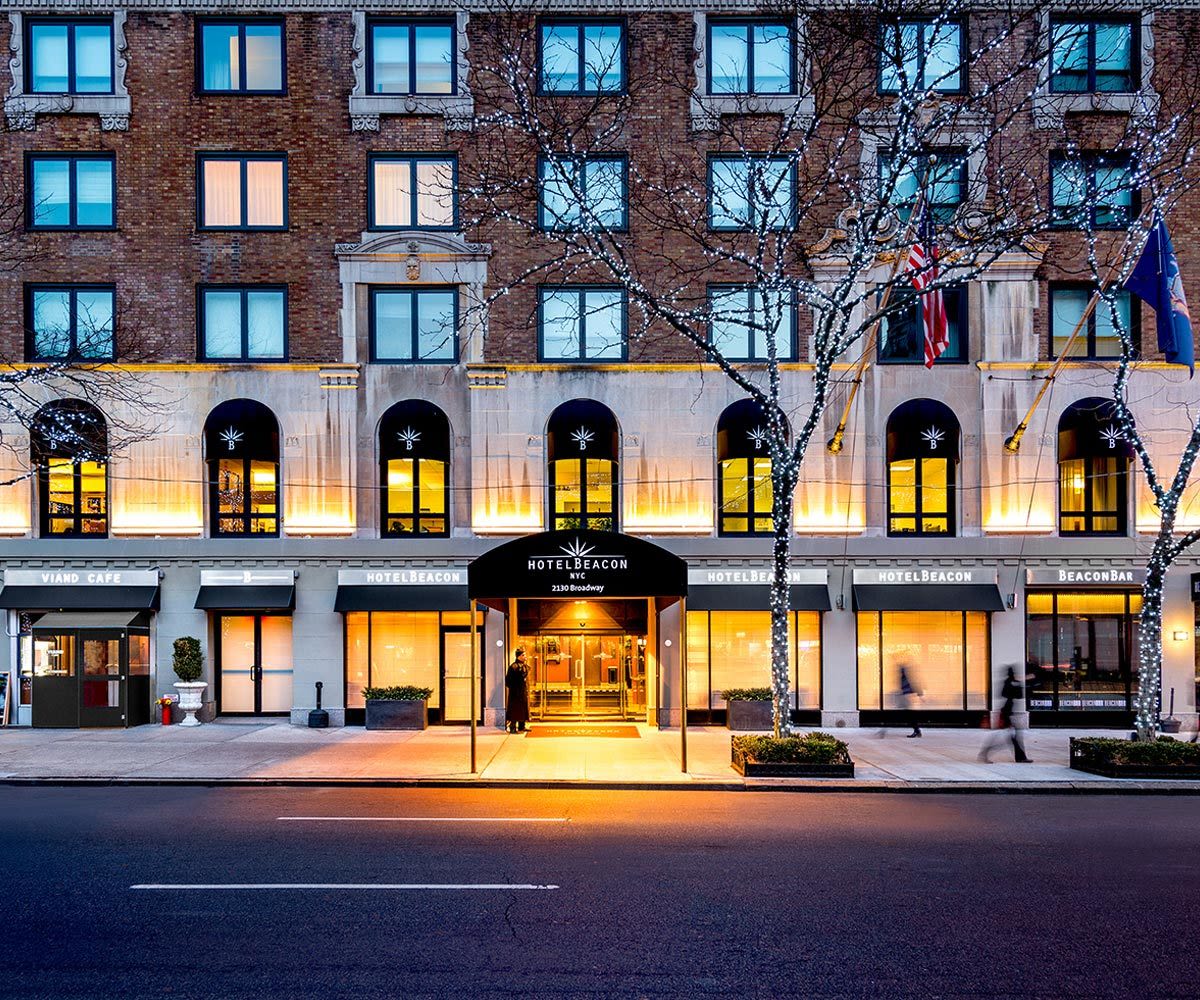 Refer to our packing list to read about all you'll need to pack for your stay at Hotel Beacon. We'd love to be home base your travels. Our spacious hotel rooms are ideal for traveling families. Enjoy up to 50 percent off while booking direct through our website! And if you need a meeting space for 10 to 150 people, we can help.