Browse the Shelves at these Delightful Bookstores in Manhattan
Sure, you can find just about any book you're looking for on Amazon, but nothing beats the charm of a bookstore. You can browse the shelves and stumble upon a surprising book; or, if you're traveling with little ones, spend time picking out something to their liking. Bookstores are also a great place to pick up gifts.
New York City has the big-name bookstores, but the independent bookshops have held their own against the changing times. Here's a list of the top bookstores in Manhattan.
Book Culture on Columbus
450 Columbus Ave., New York
This charming bookstore on the Upper West Side is well-curated with selections from independent and big-name publishers. It's a great stop if you're on an outing with little ones because it has a cute children's book area that encourages leisurely reading. Make a proper excursion with a visit to the American Museum of Natural History, located just a block away. Monday to Saturday, 9 am to 10 pm; Sunday 9 am to 8 pm.
Strand Bookstore
828 Broadway, New York
Walk 18 miles of new and used books at this landmark shop that dates back to 1927. Strand Bookstore is somewhat of a mecca in the world of independent bookstores and an easy place to spend a few hours, with three and a half floors of inventory. Head up to the Rare Book Room to check out first-edition books and special signed copies. If the weather is right, Strand also has two outdoor kiosks for fresh-air browsing – one in Central Parkand the other in Times Square. If you're staying with us on the Upper West Side, swing by the Central Park location at 60th Street and Fifth Avenue. Monday to Saturday, 10 am to 10:30 pm; Sundays 11 am to 10:30 pm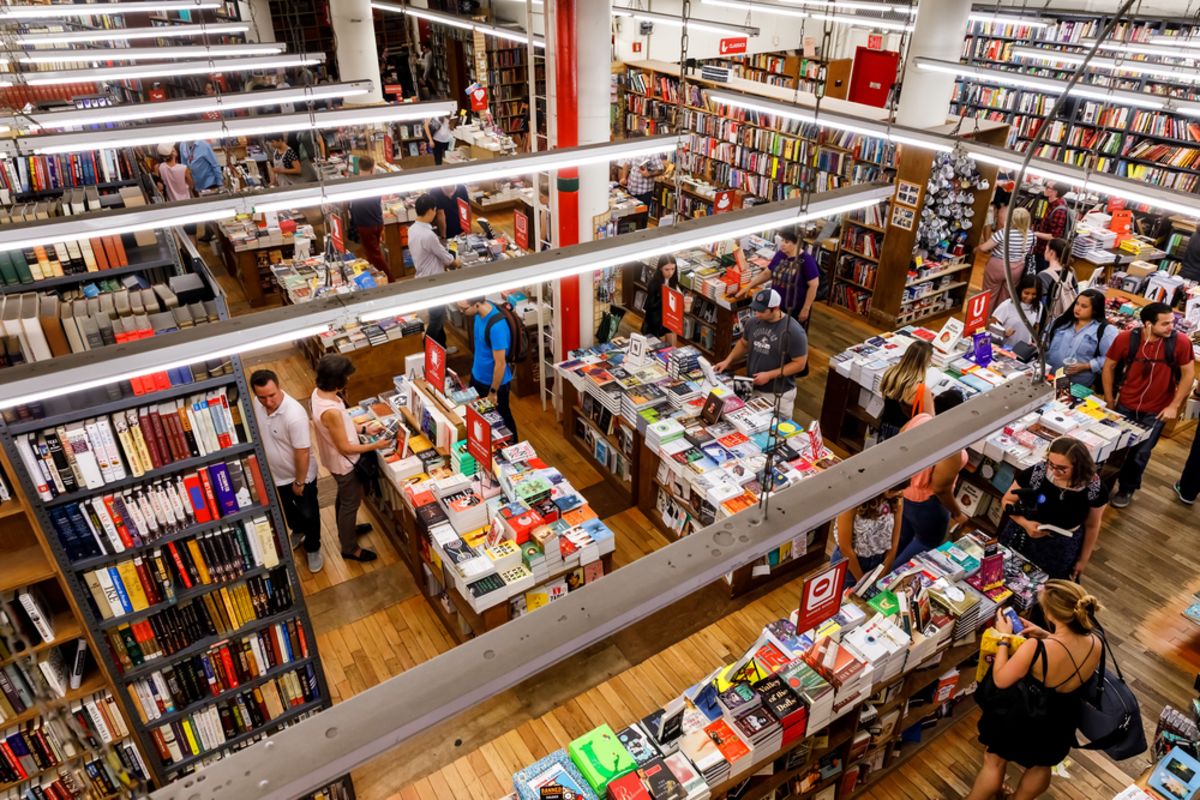 Three Lives & Company
154 W 10th St, New York
Small, quaint, and curated with perfection, Three Lives & Co. has been a neighborhood spot for literature in Greenwich Village since 1968. There's something special about a book from Three Lives – it has a personalized charm and bookshelves are stacked with care. Monday to Saturday 10 am to 8:30 pm; Sunday noon to 7 pm
Idlewild Books
170 Seventh Ave., New York
Idlewild is an international independent bookstore that specializes in travel books and language classes – the perfect stop before your trip abroad. You can enroll in conversational language classes or gather inspiration for your next destination in brightly-lit interiors. Travel essays and international literature makes Idlewild a special stop on our list. Monday to Thursday noon to 8pm; Friday to Sunday noon to 6pm.
A Historic Hotel on the Upper West Side.
Hotel Beacon was named after its storied, rooftop beacon, said to be the largest candle-powered light in the world at the time and visible on clear nights as far as 70 miles away. The beacon is long gone, but our historic hotel shines on, located right next to the famed Beacon Theatre. It's one of the few hotels in Manhattan that gives you a residential feel, with kitchenettes and other comfortable amenities.
Read more about why Hotel Beacon is like your very own apartment on the Upper West Side here. And while you're at it, check out our awesome rates and specials.