Surprising Museums You'll Only Find in New York City
You've visited all the big-name museums in New York, with paintings from Europe and ancient Chinese textiles. You've browsed modern art installations at the MoMA and took in the power of the plains at the American Museum of Natural History. Want to see something special to the city, yet unexpected – unique New York in all its splendor? Here's a look at museums you'll only find in New York City.
Museum of the American Gangster
80 St Marks Pl., East Village
This two-room museum dedicated to the American gangster is housed above a former speakeasy in the East Village. It may seem small and underwhelming upon entry, but a tour connects the dots and makes it all come to life in an area frequented by the likes of Al Capone, "Lucky" Luciano and John Gotti. Open 1-6pm daily.
Tenement Museum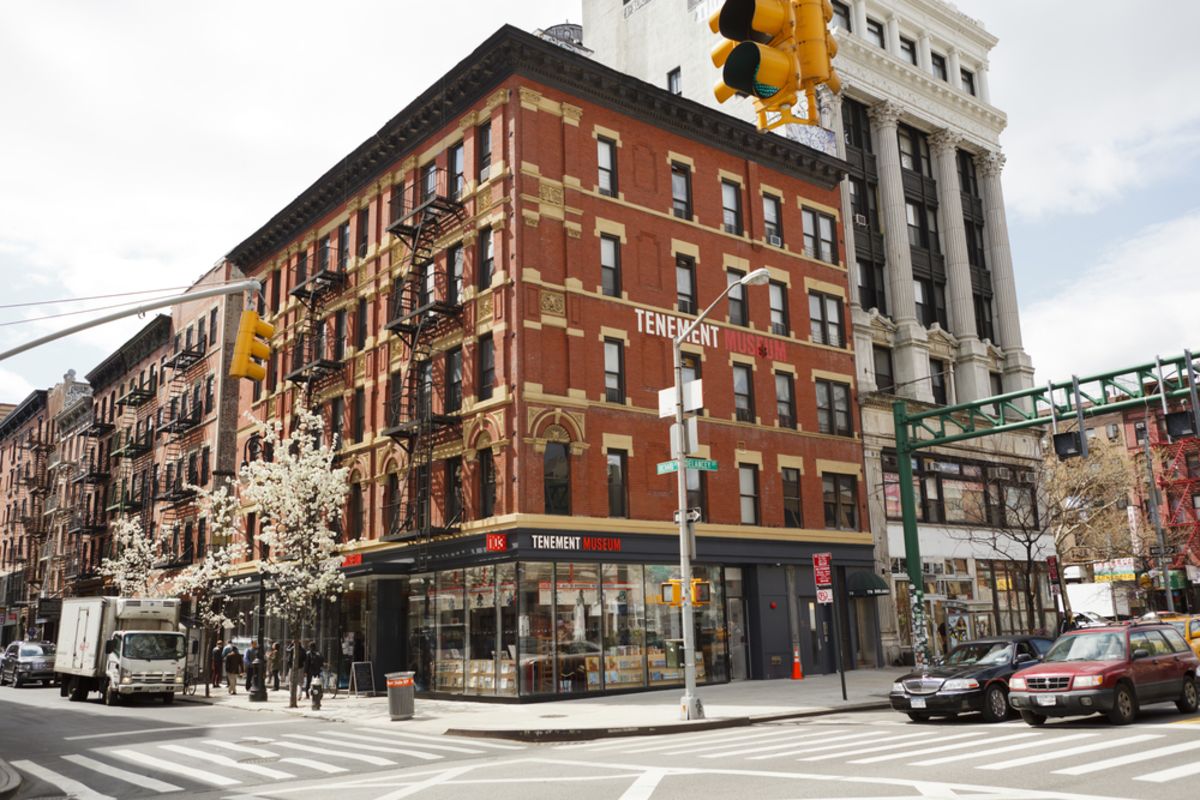 103 Orchard St., Lower East Side
The Tenement Museum is a special museum because you can't recreate the exhibits elsewhere – the museum is the exhibit. Explore immigrant life inside an original tenement building, constructed in 1863 with 22 apartments. The building was boarded up in 1935 with only ground-level floors in use; this created a masterfully preserved glimpse of yesteryear. Tours and tour times vary; see details.
Houdini Museum of New York City
213 West 35th St., Fourth floor, Garment District
The Hungarian-born master escape artist Harry Houdini called New York City home more than once. He lived in a NY boarding house in his youth and returned after achieving national fame, residing in a Harlem brownstone. New York City was home to his famous illusion of vanishing a full-grown elephant named Jennie; it was also the site of his suspended straitjacket escapes. The Houdini Museum of New York's collection includes the performer's straitjackets, handcuffs and escape coffin on display. It's housed in the city's premier magic store, Fantasma Magic. Free admission. Open Mon-Fri 10-6pm; Sat-Sun 10-5pm
Museum of the City of New York
1220 Fifth Ave at 103rd St., East Harlem
This dynamic museum in East Harlem was founded in 1923 as a means to preserve the history of the city that never sleeps. The vast collection of some 1.3 million pieces includes antique toys, photographs, and Bill "Bojangles" Robinson's tap shoes. The museum focuses on New York's evolution through the centuries, its people, and ever-vibrant culture. Don't miss out! Exhibits are always fresh and take on interesting themes within the five boroughs. Open daily 10-6pm
--
Hotel Beacon on the Upper West Side is ideal for families. Apartment-style rooms with fully-equipped kitchenettes and spacious closets offer you and your little ones space to unwind. Plus, it's located on the Upper West Side, a laid-back, picturesque neighborhood in Manhattan. Read more about our rooms and accommodations.