That's Amore: The Most Romantic Restaurants in Little Italy
After all these years, Little Italy still has its charm. This area of Lower Manhattan lends itself to an intimate date night, with superb pasta dishes, chianti, and unapologetically sweet desserts. Regardless of where you decide to dine, make sure to plan an after-dinner stop at La Bella Ferrara (108 Mulberry St.) for a cannoli, sfogliatella (lobster tail pastry) and a cappuccino.
Here's a look at some great date-night restaurants in Little Italy.
351 Broome St., NY
For sidewalk dining reminiscent of the Old World, head to Piacere. The alluring restaurant offers fresh ingredients in pastas and pizzas, which are never too heavy. This isn't upscale like other places on the list, so it's great for a casual date night. Cash or American Express only with an onsite ATM.
Le Coucou
138 Lafayette St., NY
Chef Daniel Rose's ode to French fare is an event in itself, with a truly menu français and pleasing portions. Duck, lobster, and rabbit are staple proteins, and the airy, elegant setting is sure to impress your date.
146 Mulberry St., NY
Angelo's is a neighborhood establishment, serving southern Italian fare since 1902. It's old-school, straightforward, and great for a special occasion. Order homemade pasta and don't miss out on the meatballs – the recipe has stood the test of time having been passed down for three generations.
55 E. Houston St.
You may have heard about this restaurant's exclusivity, high prices and long waits for a table, but all of that will be quickly forgotten when you try the flawless flavors and homemade pasta. Emilio's Ballato does not take reservations, so arrive early or go for a late dinner and expect a wait. If you or your partner is bothered by crowds and noise, consider visiting for lunch.
Chefs Club NYC
275 Mulberry St., NY
Chef's Club is a restaurant concept that features a new chef every 3 to 6 months. Each incoming chef brings a new menu to the table, which allows foodies to try different plates from ever-evolving culinary experts. The restaurant is certainly an experience, with an open-kitchen layout inside the iconic Puck building and innovative cuisine. Expect to pay for the experience – a cocktail at Chefs Club could set you back $24.
Treat Your Partner to Something Special & Unexpected with a Getaway to NYC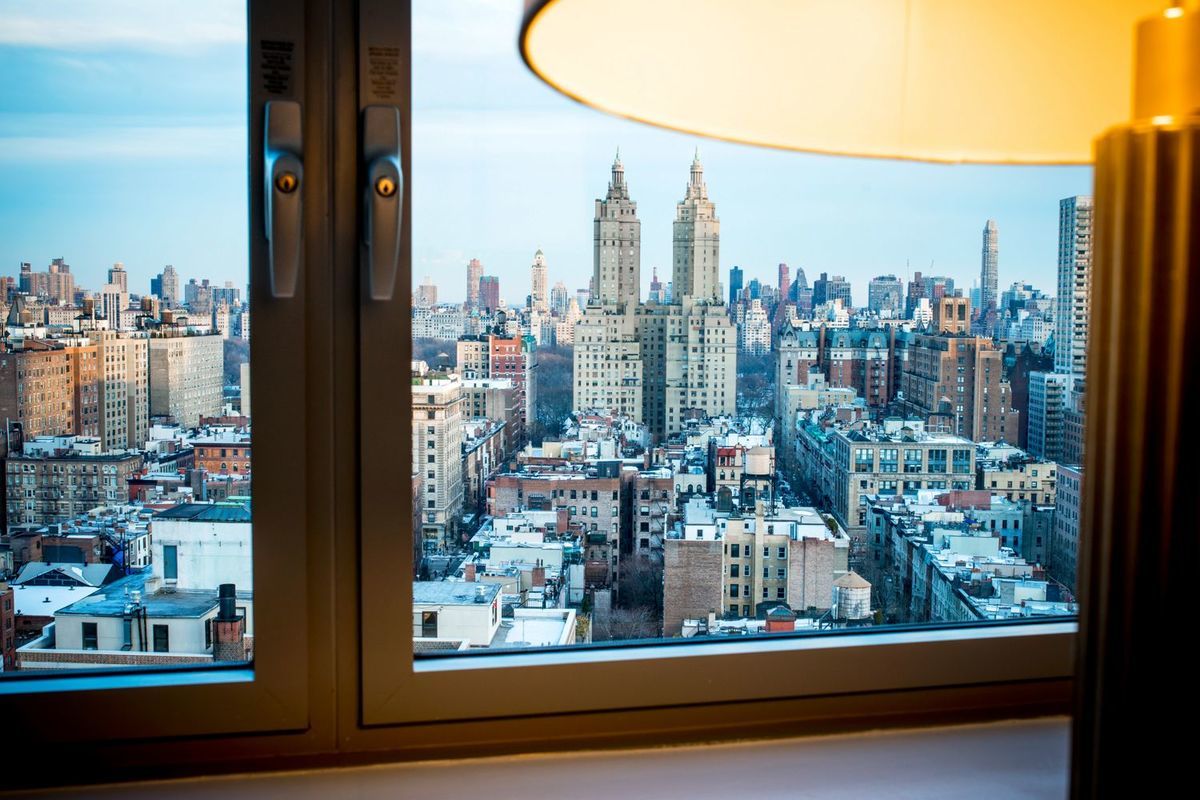 Our historic, picturesque hotel on the Upper West Side is located right next to the Beacon Theatre and is just a short walk from Central Park. Interested? Enjoy great rates in our apartment-style rooms at Hotel Beacon. Check out special rates on our website.